Our experienced staff is committed to helping build a thriving manufacturing industry across Tennessee by providing a wide-array of management and operational services tailored to small- and medium-sized manufacturers. Our expertise and federal, state, and local resources make improvement, growth, and sustainability possible for manufacturers ready to advance their competitive edge in today's global economy.
NIST Manufacturing Extension Partnership
Administered by the National Institute of Standards Technology (NIST) within the U.S. Department of Commerce, MEP serves as a trusted business advisor, supporting supply-chain integration and access to new technology, while helping domestic manufacturers to transform productivity and compete globally.
Learn More
Workforce Development & Leadership
Of critical importance to your overall manufacturing business strategy, a robust workforce development and leadership approach reduces employee turnover, improves customer service, increases production efficiency, aids in product development and lowers recruiting costs.
Learn More
Technology Acceleration
Not every company adopts new technologies at the same pace, but MEP strives to provide relevant and up-to-date information, instruction and advice on how to tackle the important tech-focused decisions that every company must make to compete in a tech-advanced marketplace.
Learn More
Quality Systems
By implementing a quality management system, your company demonstrates its commitment to the delivery of a high-quality product that exceeds customer expectations, paving the way for increased sales, lowered costs, higher margins and a culture of continual improvement.
Learn More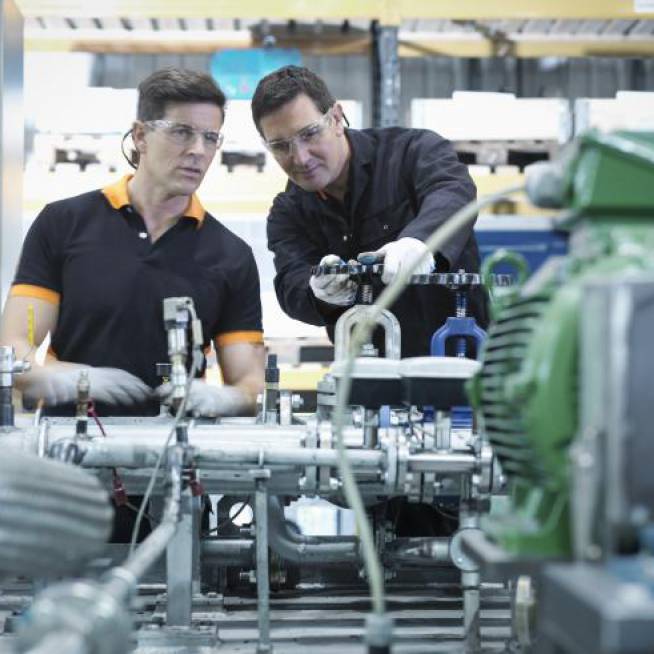 Supply Chain & Supplier Development
Actively developing supplier and supply-chain channels is as vital to your business as the cultivation and maintenance of customer relationships—with potential benefits ranging from lowered purchasing, production and supply-chain costs to increased profits and cash flow.
Learn More
Training Within Industry
More effective team leadership begins with Training Within Industry (TWI), an integrated training approach that streamlines new-employee training and conflict resolution, helps retain current employees and leverages the expertise of senior workers, supervisors and team leaders.
Learn More
Toyota Kata
Unlike management systems that lose energy and effectiveness over time, Toyota Kata aligns routine practices to build a sustainable culture focused on daily improvements and coaching—by planning, doing, checking and acting in continuous cycles to achieve and sustain goals.
Learn More
Lean Tools & Implementation Assistance
Implementing Lean manufacturing processes can sound intimidating, but it's best considered an investment in the health and longevity of your business, as it is expressly designed to target and eliminate waste from every aspect of your manufacturing process.
Learn More
Six Sigma
Lean manufacturing eliminates waste from manufacturing processes, but Six Sigma excises process variation—using data, measurements and statistics to identify inefficiencies and eliminate defects that produce hidden costs—as productivity, quality and satisfaction improve.
Learn More
Core Tools
Used in new-product introduction and process-development phases, quality core tools are an integral part of automotive-industry quality management, though they are universally applicable across manufacturing industries and excellent tools for defect detection and risk mitigation.
Learn More
Special Services
With nine consulting regions across Tennessee, our solutions team is well-versed in manufacturing excellence and prepared to offer a variety of training, consulting and customer service to Tennessee businesses and entrepreneurs, boosting growth and improving productivity. 
Learn More
Business Continuity
Disaster recovery depends on the preparation and planning invested in business continuity before the disaster, and without a business continuity plan, your chances of going out of business in the wake of a disaster are significantly increased—so why not protect your brand with a plan?
Learn More